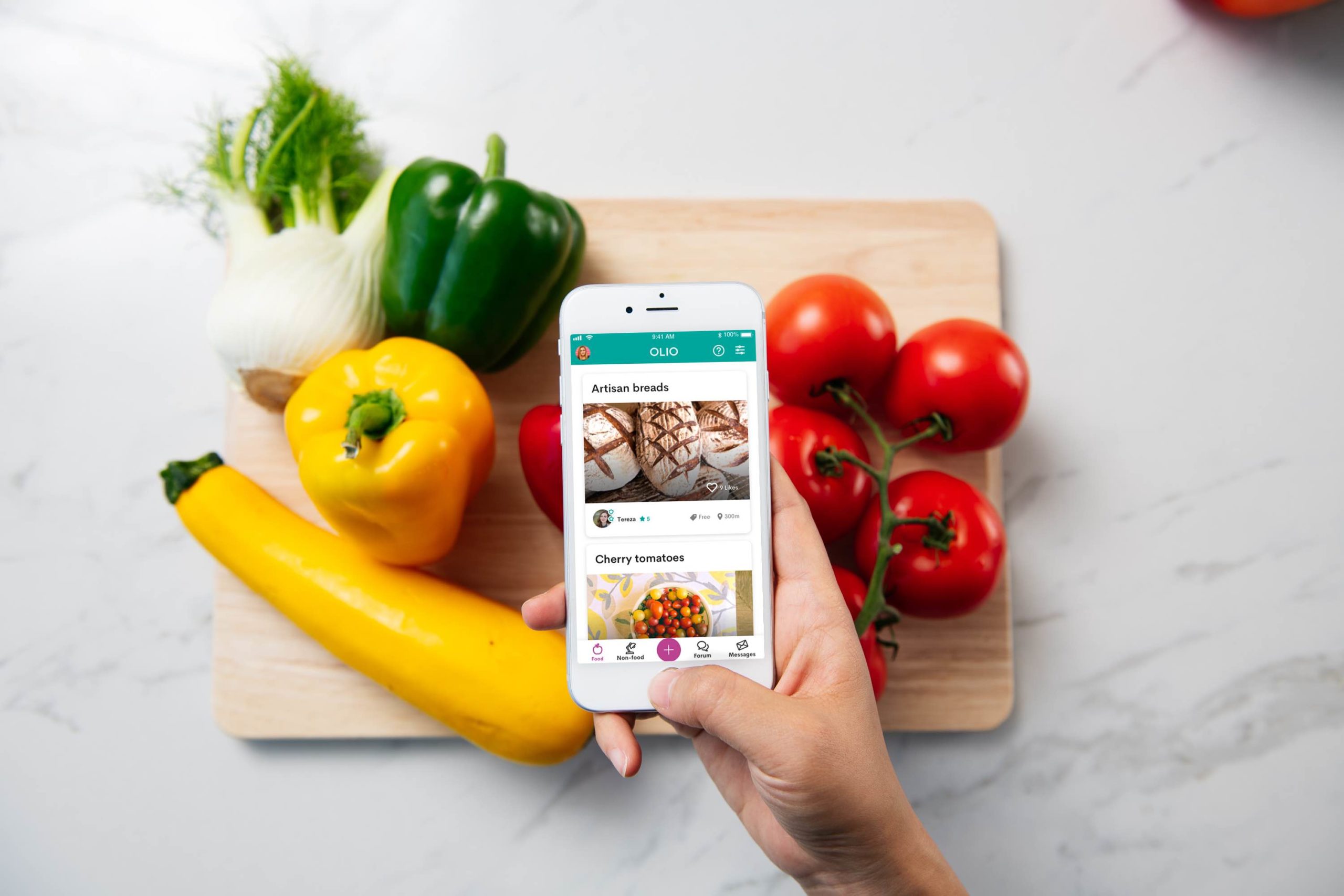 This article is part of a series about what it's like to work at various startups, their recruitment process and some tips to help you land your next job there. We spoke with Michael Barsties, Head of OLIO's Food Waste Heroes Programme, about passion, and problem-solving without the need for perfection.  
Can you tell us a bit about what's it like to work at OLIO?
OLIO is a remote-first company, which means in every employment contract, the place of work is the employee's home. About half the team is in London and the other half is scattered around, including in Mexico, Sweden and the west coast of the United States.
We're all extremely passionate about food waste reduction and saving the environment. It's really rewarding to know you're working on an awfully huge problem that needs solving, now.
In the professional world, I think there are managers that give you tasks to do and managers that give you problems to solve. At OLIO, it's definitely the latter. Problem-solving is in our DNA, but we're not striving for perfection. When you're responsible for finding a solution to a problem, you think very differently about your work, the way you collaborate with others and the way you report back to your supervisor. It gives you a real sense of responsibility and accountability, which is a great driver, especially when working remotely. OLIO also has the competitive advantage of being a small company in a very fluid environment, so we can act much faster than the big companies and adopt the approach of 'fail fast and move on'. I think it's this combination of elements that makes working at OLIO so special.
What do OLIO look for in employees?
People with attention to detail and the ability to break down complex problems and approach them step by step, while having the confidence to say, "My solution doesn't need to be perfect. 80% is enough." At OLIO, it's about getting things over the line as quickly as possible, so you also need to be able to communicate ideas fast and in simple terms. Knowing how to communicate efficiently and effectively is a must.
I'd say we often hire based on passion and aptitude, and then train people for skills. We're working to solve an 'in-our-lifetime' problem and we want employees to be on board with this. In this respect, seeing applicants who can demonstrate that they are living a sustainable life or taking action to make the planet a better place is a major draw for us.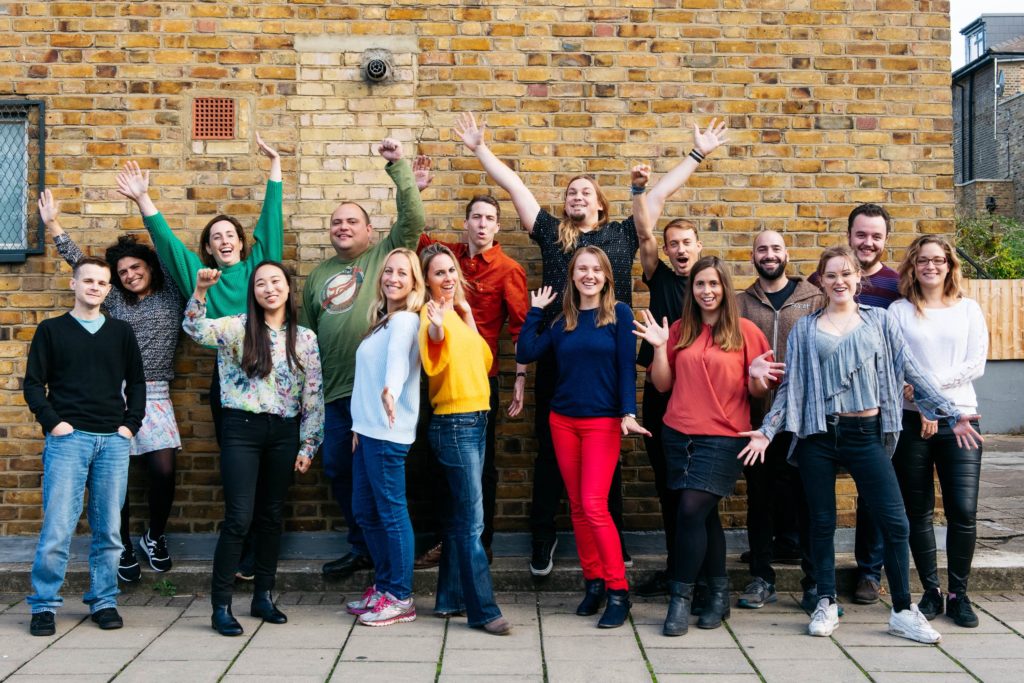 How does your recruitment process work?
There are a few initial screening questions, for example, about your right to work in the UK and willingness to work remotely, and then we carry out the usual CV and cover letter screening. In the cover letter, we want to see your passion for what we do and how this is reflected in your lifestyle choices. The next step is a 30-minute video call to learn more about you, as well as to explain the concept behind OLIO and our recruitment needs. We then propose you take 24 hours to digest the information and reflect on the role, while the founders discuss your application internally. If it's a 'yes' from both parties, the final part of the process is a practical task in the form of a brief, where we present you with a case study and a problem to solve. This should require about 4–8 hours of work, after which you'll meet with Saasha (one of the co-founders) and I to present your solution and have a Q&A session around the case study and the role. Lastly, you'll have the chance to meet relevant members of the team over lunch or coffee, and perhaps the wider team at the end of the day, in the pub to double check that the cultural fit is right, too!
What's on the horizon for OLIO over the next 12 months?
Within the next year, we're likely to double in size, both in terms of users and team members. User growth is very strong and we've had great uplift in the UK, Mexico and Sweden so for the time being, our plan is to continue nurturing these three key markets. In terms of recruitment, we have a strong team of generalists; now we're looking to hire more experts. For example, I'm currently hiring for a B2B Head of Sales and it's likely I'll be hiring a few account managers to manage the businesses we work with, who donate their surplus food.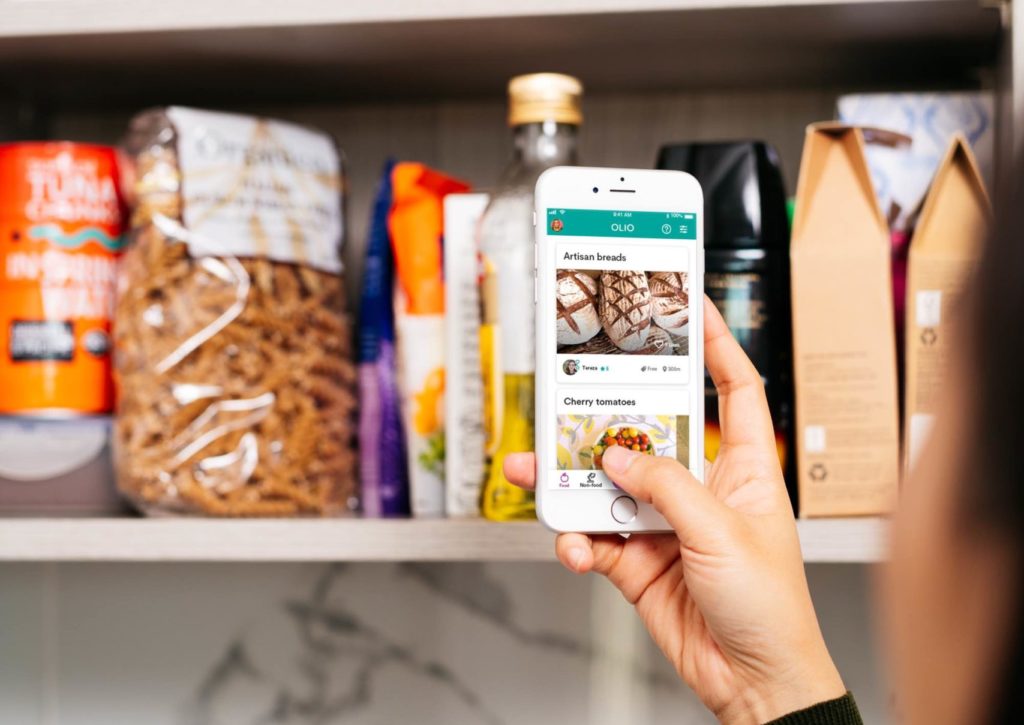 Do you have any top tips for someone wanting to work at OLIO?
As a general piece of advice, be sure you know why you are applying for a role. Find out where your passion lies and apply for roles based on that passion. Then in your application, be honest, be real and make that passion shine through. In my view, most managers would prefer a passionate candidate who may be lacking some skills over a highly skilled candidate who lacks passion. Here at OLIO, we're looking for people who are passionate about fighting food waste and living sustainably. Half of the team volunteered with OLIO before applying for a full-time job and I think that's a great way to getting a foot in the door and learn more about how OLIO 'works'.
About OLIO
OLIO is a free app that allows individuals (and businesses) to share surplus food with other app users nearby, with the aim of reducing the amount of food going to waste in households. In the UK, a staggering 70% of food waste occurs in the home. This translates to roughly £800 worth of edible food being thrown away by the average family every single year. The app was rolled out across the UK in January 2016 and now counts just over 1.5 million users, who have collectively shared more than 2.6 million portions of food. And this is occurring on a global scale – the app has enabled food sharing in 49 countries. OLIO is a remote-first company with about 25 full-time employees, half of whom are London-based.
Jobs at Olio
There are currently no vacancies.