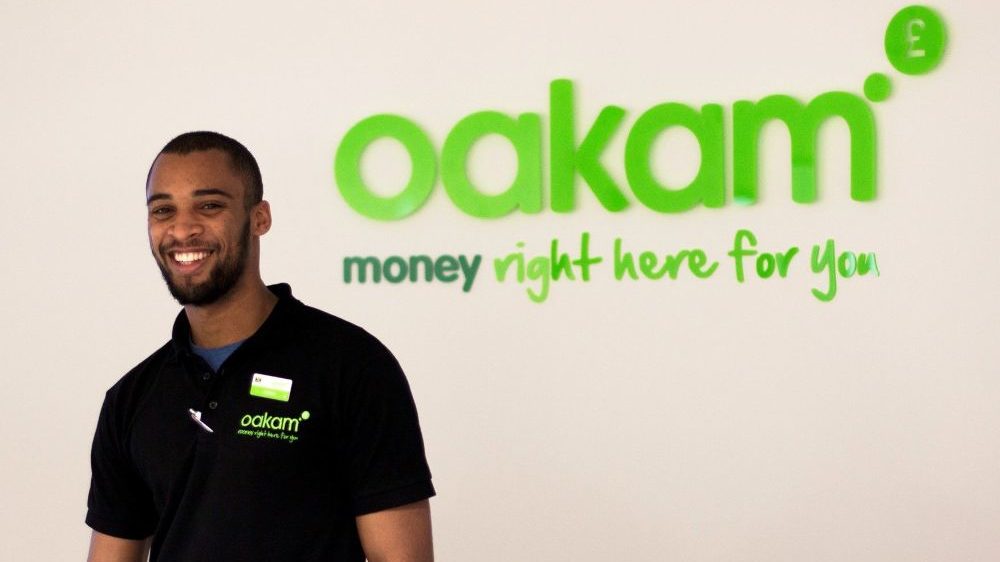 We spoke to Oakam's tech and HR team to find out about what they look for in tech employees, as they pivot from the retail to Fintech space. Find out more about whether you've got the experience they are looking for….
Please tell us a bit about what it's like working in tech at Oakam?
Our team are given a lot of liberty to innovate within the tech space; we are currently revamping our solution and platform so we always keep an eye on the newest technologies to see what we can experiment with. Improvement is always our focus, whether that's challenging production, changing processes or finding new ways to solve our problems – we have the freedom to try out our ideas.
There are so many things that we want to do as we have great ideas that will really give our customers the best experience, so it's challenging in that way – but, we have to keep our heads cool to focus on one thing at a time. Something new comes up every day, so it's never boring.
Our tech team is currently growing and we want to hire great developers and architects. There's huge scope for career progression and for employees to grow with us. We know the business inside out – we have met the customers so know exactly what they want and are more empathetic towards them compared to most other lenders. The difference working with us is that we are translating that knowledge into technology now – so need a team who can help us move rapidly forward with this.
What do you look for in potential tech employees?
It is important that they have a broad set of skills not only from a technical perspective, but how they work with others to problem solve.
Culturally we want to find people who are a good fit for our environment which is really collaborative. Someone who is confident enough to stand on their own, but will also push back on any ideas that they think could be better and work with the rest of the team to implement these ideas.
It's important for our tech team to have an eye on innovation, so we're really keen on people who are able to push things forward and bring something new to the table, in a hands-on manner. We need people who have a vision for a road map, who can see the overall design, how that fits in with the product and who can scale that for us.
How does your recruitment process work?
During the first sift of applications, we check for relevant technical experience and obvious red flags like spelling mistakes. Those with the right background, we invite for a telephone interview to get an idea about who the person really is and how well they communicate about projects they have worked on.
The next stage is a face to face interview, which involves a technical written test or problem solving task, and a meeting with our hiring team to see how well the candidate can handle more robust conversations and if there's a cultural fit.
What's on the horizon for Oakam over the next 12 months?
Right now, we are operating in the UK market but we are looking at using similar technologies in Asia, North America and Sub-Saharan Africa. We work like a startup but with the benefit of us having been operating for the last 12 years we have taken so many learnings on what works and what doesn't, so we know the business inside out, and are pivoting from a retail to a fintech world. We have the right mix of backing, experience, technology skills and the wherewithal to take it forward. The key to our success is to have a solid, scalable platform – and for that you need the right people.
Do you have any tips for graduates looking to get into tech at Oakam?
Keep your ear to the ground – see how Oakam is doing and what technologies we are looking at, then gather relevant experience and exposure.
About Oakam
Oakam is a financial technology company who are reshaping the global discussion about microlending by demonstrating the potential of digital innovation to achieve widespread financial inclusion. Oakam was founded in 2006 by Frederic Nze after he recognised a need to bring more inclusive, affordable and convenient credit options to consumers overlooked by traditional financial services providers in the UK.
Jobs at Oakam
There are currently no vacancies.