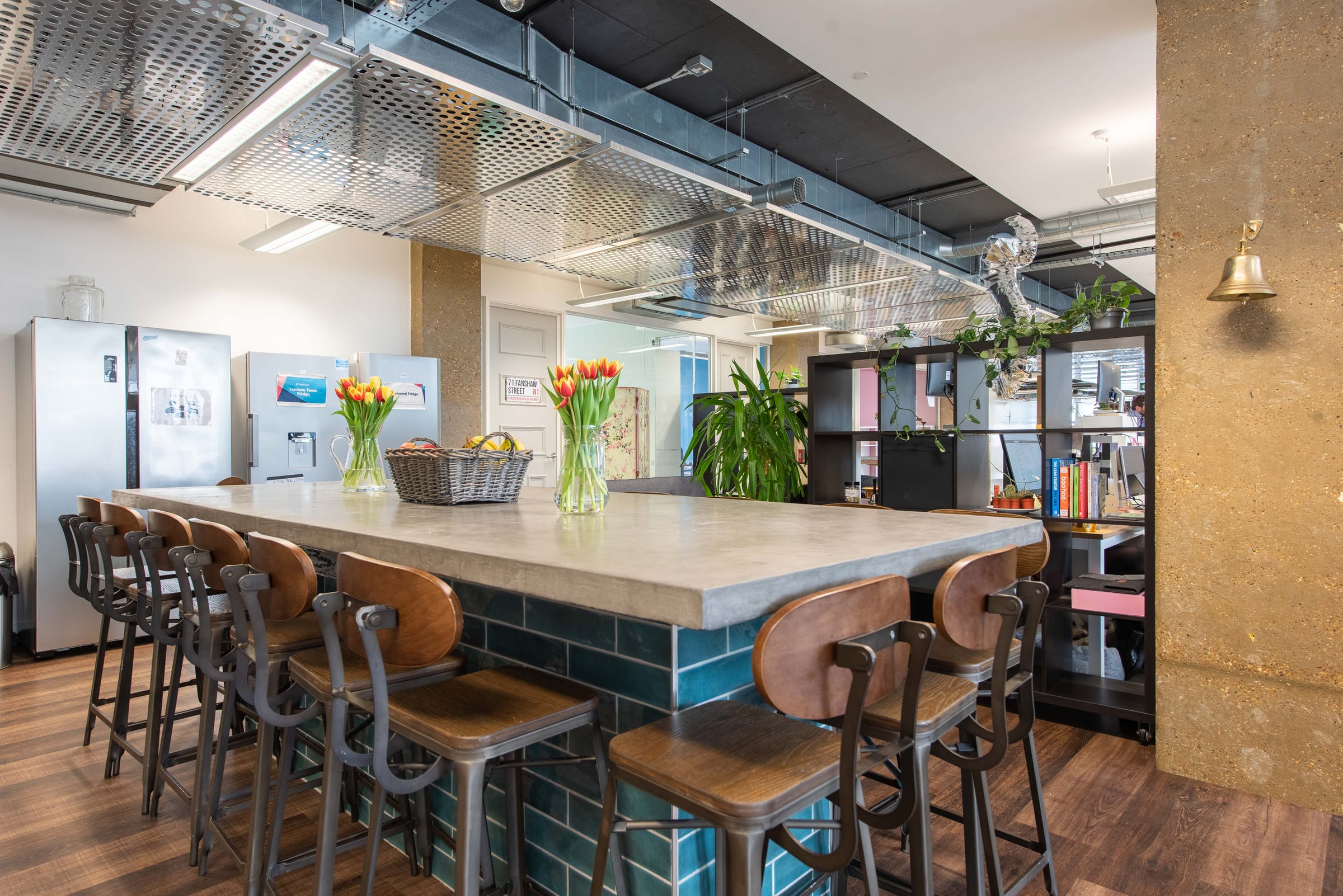 This article is part of a new series about what it's like to work at various startups, their recruitment process and some tips to help you land your next job there. We spoke with Kate Nee, Talent Lead at Lantum, about helping save the NHS and living the company values.
Can you tell us a bit about what's it like to work at Lantum?
We're a team of extremely caring, hard-working people that are all on the same level and bound by the company's mission to help save a huge part of our community – the NHS. In terms of office culture, mental health is something we care a lot about and we're always trying to learn more about how we can better support our team; we're very friendly and accepting of people's differences. There's a great kitchen-table lunch culture, which lends itself to some really interesting, and often inspiring, conversations. In terms of structure, we have a passionate and dedicated founder, and a senior team that helps set strategy and keep everyone rowing in the same direction. Otherwise, the hierarchy is relatively flat. Every three months, we'll set three or four company objectives, with individual OKRs (objectives and key results) feeding into these that help everyone in the team feel like they're part of the overall mission progression.
What do Lantum look for in employees?
We look for people that care passionately about our mission to transform the way the NHS works, rather than candidates that just have a general interest in working in a startup environment. Our five values – more than me; care a lot; see it through; bounce back and learn; and think around corners – are values we live out in our day-to-day work, and it's important that everyone in the team is aligned with these. Integral to these values are innovation and creative approaches to problem-solving, which are how the business arose in the first place. We want our employees to enjoy working with each other and to contribute from more of a human perspective.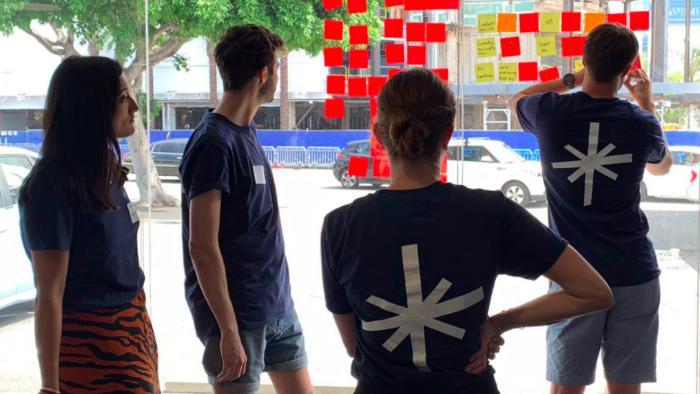 How does your recruitment process work?
We generally have a three-stage process. The first is a video call lasting 30 minutes to an hour. The second is a competency-based interview – this might take the form of an on-site technical pairing session with two of our engineers or a live scenario-based assessment, or you might be given a few days to think about a challenging topic or scenario and then come into the office to present your ideas. The third stage is the team-stage interview – by this point, we've decided that you're a great technical fit for the role, so it's a chance for you to get to know the company and the team a little better, and to share your own expectations about working here. Assuming this final stage has gone well, you'll also have a short session with Melissa, the founder, to hear first-hand why she set up the business and have the opportunity to ask some good questions!
What's on the horizon for Lantum over the next 12 months?
Although our core mission is to save the NHS money, we're also looking at international expansion. Recently, we were invited to LA to take part in an accelerator programme with a hospital called Cedars-Sinai. It's given us the opportunity to take our rota tool product to another market and tailor it accordingly, and this ability to develop our product is what will help us further establish ourselves as a business.
Do you have any top tips for someone wanting to work at Lantum?
Demonstrate a passion for transforming healthcare and an understanding of why our technology is needed, perhaps by drawing on your own personal experiences of the healthcare sector. Do your research – we want to know why you want to work in health tech, specifically, not just tech in general. Given the importance attributed to the company values, it's a good idea to familiarise yourself with these and think about which you best align with. Ask thoughtful questions that show you have considered the challenges the company faces. And lastly, we have a (hypoallergenic) office dog, so being a dog person certainly won't harm your chances!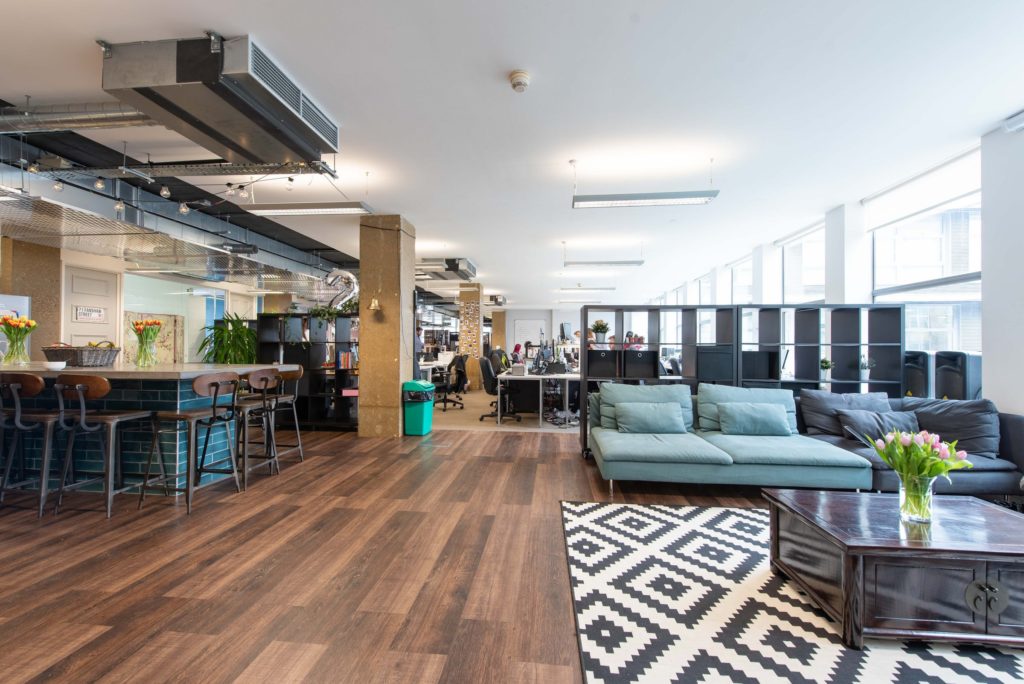 About Lantum
Lantum is a workforce platform that uses technology to simplify all aspects of healthcare staffing. Our easy-to-use tools empower healthcare organisations to fill their shifts and professionals to fill their calendars, without the need for agencies. And they dramatically reduce the time spent on scheduling admin, compliance, and invoice chasing. Healthcare organisations and professionals are losing too much time and money dealing with clunky workforce management systems, unnecessary admin, and sky-high agency fees. Each year this costs the global healthcare industry hundreds of billions. Since launch, we've saved over £22 million for the NHS and enabled over 6 million patients to be seen. We have strong growth, supportive VC backers and a talented team of more than 60 passionate people, committed to positively impacting our users' lives.
In 2018, Lantum won the Amazon Web Services Digital Business of the Year Award, Digital Entrepreneur Award for Digital Innovation in the Public Sector, General Practice Awards for Digital Solution Provider of the Year and more. We've been featured in the Telegraph, City AM, The Times, Health Investor, Harper's Bazaar and New Statesman, amongst other industry and national publications.
Jobs at Lantum
There are currently no vacancies.