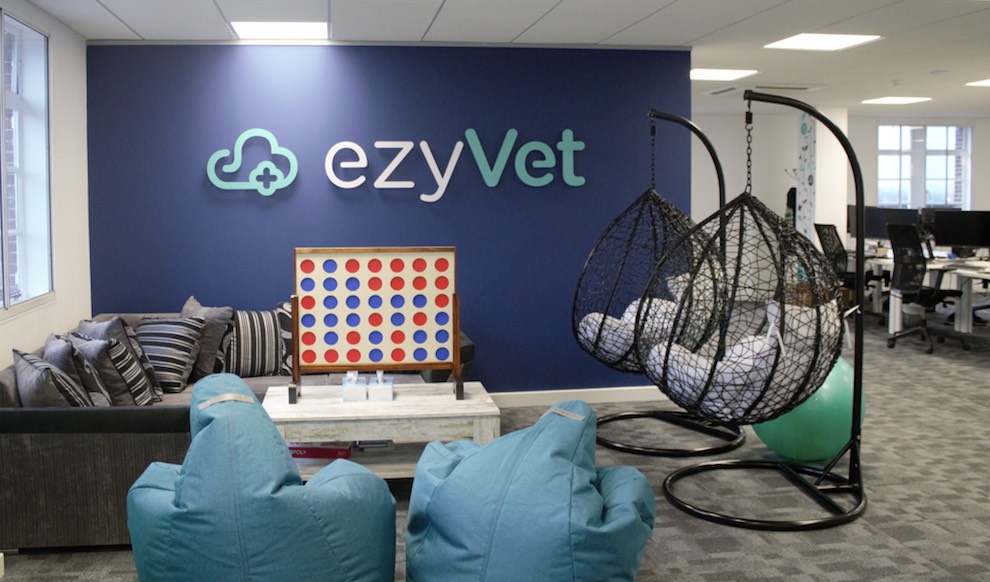 This article is the first of a new series about what it's like to work at various startups, their recruitment process and some tips to help you land your next job there. We spoke to Warren Hills, Global Recruitment & Retention Manager at ezyVet about their laid-back but hard-working Kiwi attitude in their company.
Can you tell us a bit about what's it like to work at ezyVet?
Being a Kiwi company, we definitely don't take ourselves too seriously! We've got the startup culture but at the same time we've got some maturity behind us. Since we set up in 2007 in Auckland, we've evolved so that we're not a corporate with layers of hierarchy, but yet we're not still running around like loose cannons just starting out, trying to create critical mass, bootstrap out delivery to customers, and all that sort of stuff.
Our London office was set up about three years ago, in the back of Waterloo station. Now we have swanky new offices in Putney, that we recently moved into – we need the room to grow! There are people from all over the world working there – we've got Kiwis, Aussies, South American, Canadian and British – a real mix.
What do ezyVet look for in employees?
The important thing we look for is that people have potential as opposed to proven experience. We're breaking new ground every other day, so we need people who are capable of taking their careers into their own hands and creating their own path. It comes back to the startup culture that we have – we are looking for people with good foundations, and the potential to grow into the role, and beyond.
On another side, we've got interesting prospects for people in the veterinary industry already, who are looking to diversify their career. Anyone with insight into how vet practices run, as well as their skills, are very valuable to us. We can then teach them the technical side of things, so they can really develop their career and utilize their veterinary background.
We have found a winning formula at ezyVet and we need people who are hungry for a challenge to help drive our expansion.
How does your recruitment process work?
Typically once we've identified the talent we're after we setup a brief Google Hangouts video call. It's really aimed at breaking the ice and finding out people's motivations, hopes, dreams and aspirations.
From here if there's a good fit for both parties we invite people to meet with a couple of team members at our new Putney office, one will always be the hiring manager but we tend to get colleagues involved who would be at peer level too.
If all goes well and the team are beaming, the candidates excited and we feel there is long term benefit for both then we invite the candidate to jump on Hangouts with one of our executive team based out of Auckland.
It's really important that people have that opportunity to meet our CEO (or an executive if Hadleigh's not available.) and get a feel of who runs the company, the passion fueling our growth and have a chance to ask anything they want to know. At the end of the day we're 100% privately owned and you've got to really buy into who's making the decisions to make this type of career choice and we get that.
What's on the horizon for ezyVet over the next 12 months?
In our London office, we're looking to triple the size of our team to 45 staff over the next 12 months. Currently, most roles are structured mainly around development, support and implementation. Now we're building out our sales arm, which will be dedicated for the northern hemisphere and in particular, making a larger push into the UK and European markets. Then, we'll look to spin up key accounts, and others sometime in the near future.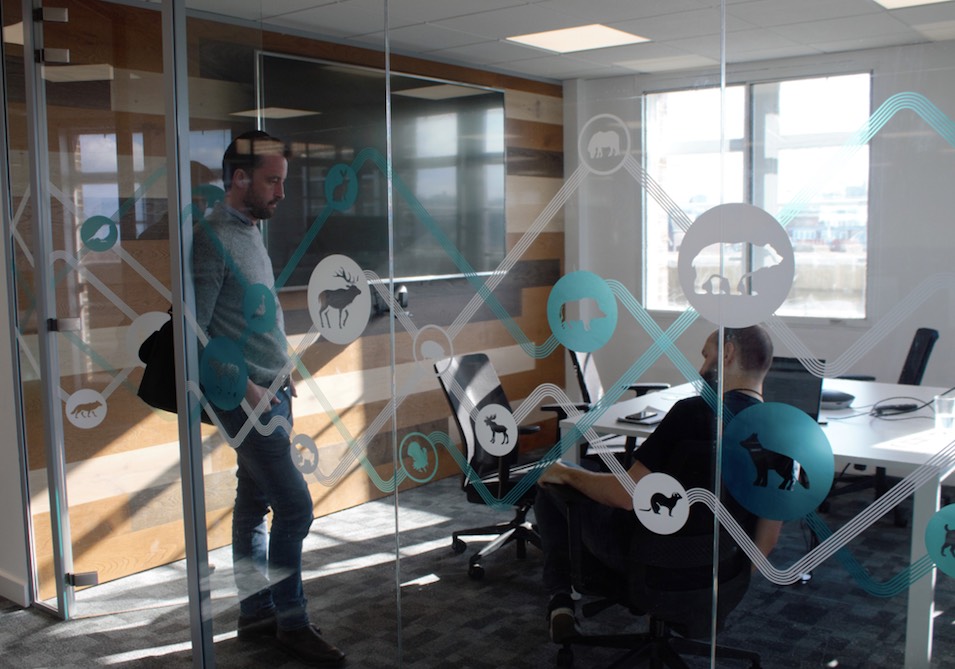 Do you have any top tips for someone wanting to work at ezyVet?
You've got to have long term view and want to drive your own success in many respects. We have matured our processes and structure to support learning and professional development but at the end of the day its up the the individual to want to grab the opportunities that present themselves. Our model has always been to recruit great humans with high potential rather than proven experience of having done that job. We feel there is more runway for individuals to grow instead of hitting a glass ceiling early on. Above all else you've got to be customer focused because they are the most important piece.
About ezyVet
Founded in New Zealand in 2007, ezyVet are a rapidly growing cloud-based Veterinary Practice Management Software company. They are a global market leader, with well over 1000 vet practices and 25,000 users all over the world using their software. Their mission is to develop and distribute disruptive technology that innovates, automates, and changes the game for its customers. With funky offices in London, Dallas and HQ in Auckland, they now have a team of 100+ great humans.
Jobs at ezyVet
There are currently no vacancies.