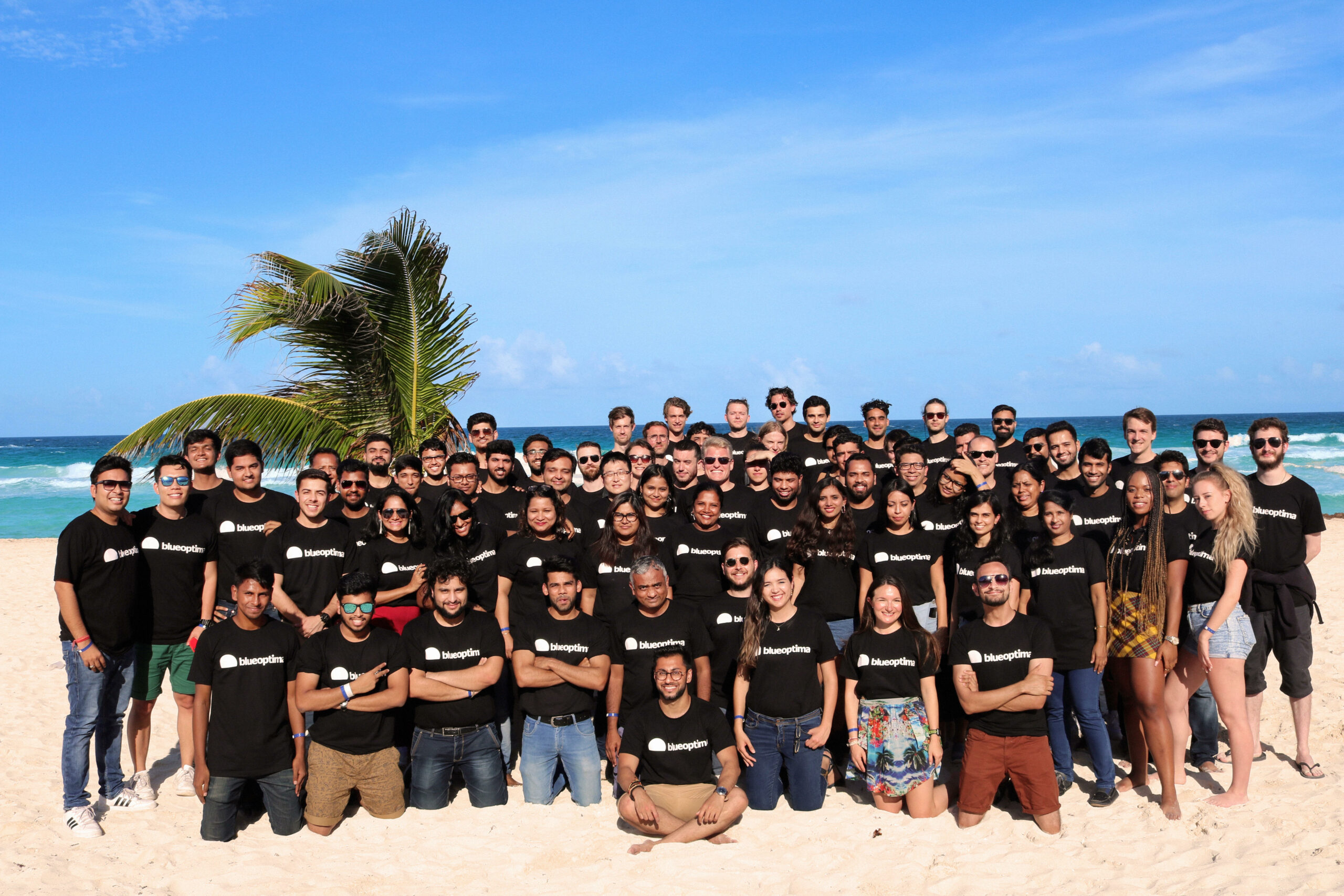 This article is part of our new series about what it's like to work at various startups, their recruitment process and some tips to help you land your next job there. We spoke with Amy Spink, Talent Acquisition Specialist at BlueOptima about their hard-working yet social culture, and their plans to double their headcount from 75 to 150 employees over the next 12 months.
Can you tell us a bit about what's it like to work at BlueOptima?
During the day everybody is heads down, getting on with what they've got to do. We have a motto of 'get stuff done' – to do whatever it takes to be successful, individually and as a company. After work, there's a great social aspect – we're like a family and do things like watch Game of Thrones, play crazy golf or just go to the pub.
Everyone in Blue Optima is very smart but humble too. Knowledge sharing is massive here – we don't expect you to be from a tech background, and no question is stupid. The team are a fantastic group of people!
Even though we're based across the globe in the USA, India, Mexico and here in London, we're still very much one big group – we interact with each other across teams and locations. Our annual company meetup in Mexico brings everyone together so we can all meet face to face. For two weeks, there's workshops and activities, and we also have fun all together.
What do BlueOptima look for in employees?
Having a passion for tech and software is key, but you don't necessarily have to have years of experience. Obviously as a software company, an analytical mindset is important, so we often look for people with an analytical or mathematical degree. We're working with big data so expect our employees to be able to understand what we do and how our platform works. Training is provided as part of our six-week onboarding programme, but having a natural aptitude to pick it up efficiently is essential.
Personal development and promotion within BlueOptima is one of our top priorities, so we like to help people who are motivated to develop themselves. There's a fairly flat hierarchy here, but we encourage people to mentor and manage from an early stage. For roles like business development, this is particularly relevant, as we look for people who are proactive, tenacious and want to develop their career.
How does your recruitment process work?
There are four stages to our recruitment process, it's designed to make sure potential employees really understand what it will be like working at BlueOptima. We want people to be happy here and build their careers with us.
Stage 1 is a 30 minute phone conversation with our recruitment team, about your experience, why you want to work with us and an opportunity to ask questions.
Stage 2 is a follow up call with our hiring managers, typically either a team leader or a C-level exec, that goes a little bit deeper, about the role specifics. For a data science role, this would include technical ability, previous projects and what languages and tools they've used.
Stage 3 we ask candidates to complete a task that they would be doing should they get the role in BlueOptima. This gives candidates a good idea of what their actual role would involve, to make sure that they know exactly what they would be doing.
Stage 4 is a final interview, where we go through the work sample including the methodology and thought processes behind it. Then there's a more in-depth interview, general behaviour questions and role specific questions, as well as the chance for candidates to ask us as many questions as they want.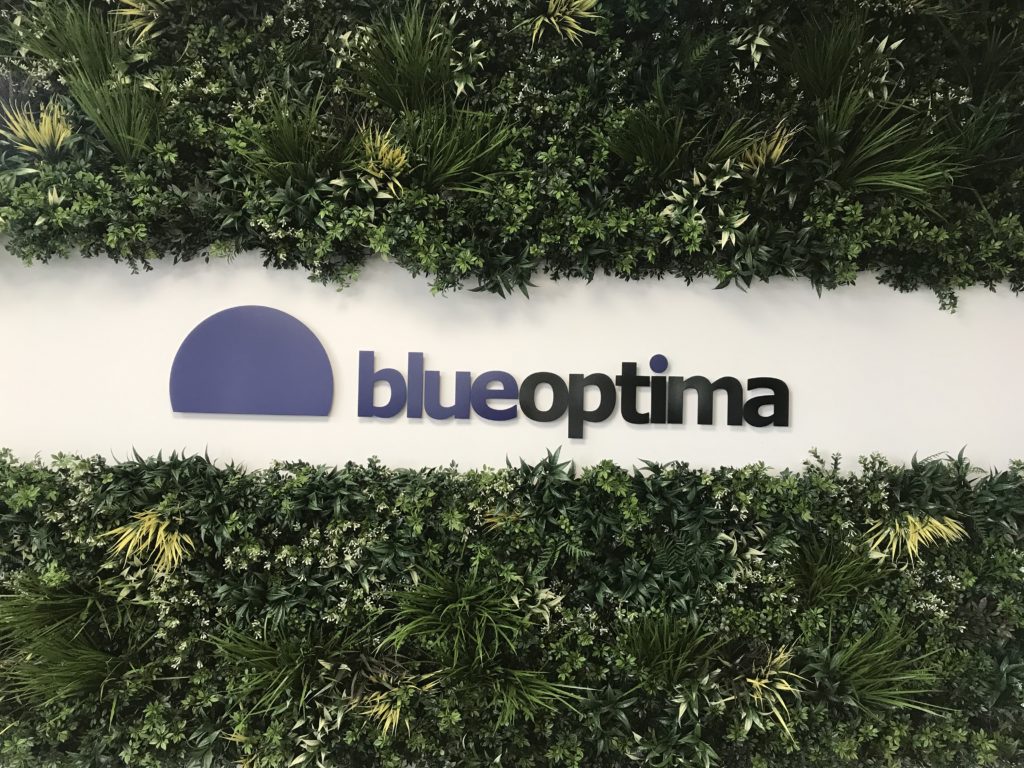 What's on the horizon for BlueOptima over the next 12 months?
We've been doubling our headcount year on year, and we're looking to continue that same rate of growth. By the end of 2019, there will be 150-160 employees across all our locations. Our London team have just moved into a huge office, so will be growing into it and are looking for new talent right now!
And finally, any top tips for someone looking for a role at a startup?
Look up different search terms and keywords when you're looking for a role. In startups, the same role might be called several different names, depending on the kind of company and job site. For example, if you're looking for a software sales role, this might be called software sales, SaaS, business development, new business, account manager, product sales and more – so make sure to broaden your horizons to get the role you want.
Like the sound of working at BlueOptima? Check out their current roles below!
About BlueOptima
In 2009, BlueOptima launched as a software productivity platform to analyze the productivity that software developers deliver to an organization. The SaaS platform provides insights that help achieve better development outcomes, in the most time and cost efficient way. They have five offices globally; London is their HQ, with offices in New York, two in India and one in Mexico. Their clients include some of the top banks and telcos around the world, including five Fortune 20 companies.
Jobs at BlueOptima
There are currently no vacancies.