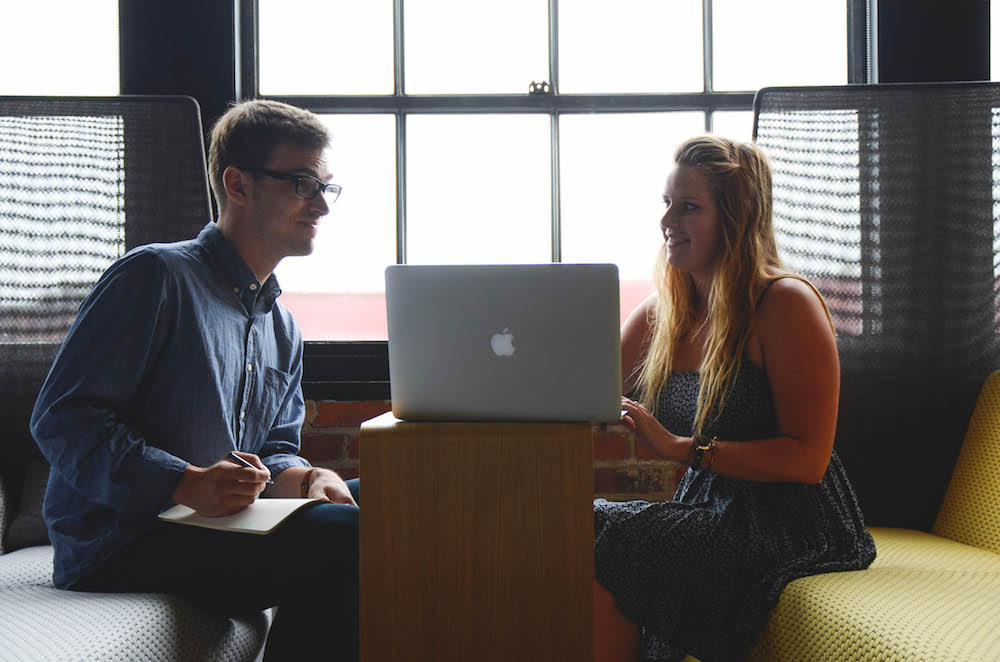 Networking is one of those things I know I should do more often, but I just can't seem to find the time, or the motivation. Like flossing, or eating more vegetables, I feel constant, mild guilt over my failure to build this beneficial habit.
But when you're introverted or shy (not to be mistaken for the same thing—introversion just means you're drained by social interactions), it can take a lot of energy to get out there and meet people.
And even if you're highly extroverted and get a buzz from being around people, it can be hard to get over the feeling that it's just a bit icky to try to increase your network. Meeting people on purpose can feel like you're reducing others to numbers, and keeps many of us away from networking (and struggling to grow our businesses as a result).
I want to attack this problem from two sides: first, how to approach networking events if they're the last thing you want to do in your spare time. And secondly, how to increase your network without venturing out to events at all.
How to make the most of networking events
For those times when you feel you really have to show up at a networking event, or you've just decided it's worth the effort for a change, there are some things you can do to make the event less terrifying and more useful.
Act like a journalist in disguise
A tip from Danny Iny, founder and CEO of Mirasee, is to think of yourself as a journalist. Aim for one-on-one conversations, says Iny, and "imagine you're a journalist whose assignment is to produce a compelling feature about the person in front of you."
You don't want to turn the conversation into an interrogation, but your mission, Iny says, should be "to find something interesting about the other person." Pretending you're actually a journalist looking for an interesting angle for a story can help get past the awkward feeling that comes with starting a conversation with a stranger.
Stop looking for deep connections
Kate Finley, Marketing Manager for McGoodwin James, shares another way to take the pressure off these one-on-one interactions: giving in to small talk.
"Large, crowded events aren't designed for cultivating deep relationships, but rather for making initial contact," she says. Finley suggests spending just enough time with each person that you feel comfortable following up via email later.
Meet a few people, establish quick connections, and escape, ready to follow up on your fledgling relationships!
Take breaks
For introverts in particular, networking events can easily become overwhelming with their constant barrage of noise and activity. Kate Finley suggests inventing your own breaks if they aren't built into the event's schedule.
…if I'm going to an all-day (or longer) event, I'll plan ahead for alone time, whether that's a ten-minute walk between sessions, a nap in my hotel room before dinner, or an early-morning jog. Consistently taking the time to recharge alone allows you to approach your networking sessions with renewed spunk.
Even if you don't need to take extra breaks during an event, you may find you're especially drained afterwards. The more introverted you are, the more you'll find socialising draining. Anticipating this result, you can plan for recovery time after each event you attend.
Marketing strategist Dorie Clark suggests thinking of yourself like an athlete who's performing during the event. "Athletes understand they need time for muscle recovery," says Clark, "so they follow up intense training days with time off."
Clark suggests understanding your own needs and planning your networking event attendance carefully. If you've just had a busy week full of meetings and calls, it may not be the best time to attend a big event. Keep this in mind so you can pair down time with each networking event you attend.
…alternating between social and quiet time enables me to be at my best when I do interact with people.
Be open to saying "hi" first
Lisa Petrilli, CEO of C-Level Strategies, Inc., used to struggle with introducing herself to others. "I worried that my target would not be interested in talking with me," she says, "or that I would make them uncomfortable." Over time, Petrilli says she's learned that introducing herself to strangers isn't so bad after all. "…my effort would be reciprocated," she says, "even when I approached executives above my rank."
Petrilli also suggests using social media to reach out to people before the event begins. If you know someone who's attending, let them know you're looking forward to meeting them.
This pre-introduction leads to a more relaxed and productive in-person connection. By reaching out, you open the door to potentially rewarding business collaborations, and you do so on your own terms.
Make hobbies your own "networking events"
If traditional networking events really aren't for you, or you're just looking for another way to meet people, you could always look for new faces within hobbies you're already into. After all, networking is really just meeting new people, and without the context of a traditional networking event it can be more relaxing to meet others without the pressure of "making contacts."
Kate Finley has experience with this as well—she says it's "a foolproof strategy to make networking feel more natural."
I love to play soccer, and I've joined after-work coed teams in every city I've lived in. Whether I'm in Palo Alto, London, or San Diego, I can always find a team to jump in on, and some of my best business contacts (and perhaps more importantly, most enduring friendships) have been made with my fellow soccer enthusiasts.
How to increase your network without getting out of the house
So maybe you're not convinced by the suggestions above. Or maybe you'd just like some other options, because networking at events can be draining and you want to keep it to a minimum (I hear ya).
As Dorie Clark says, networking doesn't have to work the same way for everyone:
I've come to realize that networking is downright enjoyable when you match it to your strengths and interests, rather than forcing yourself to attend what the business world presents as archetypal "networking events."
Start with old friends
A simple way to get started if you're looking to up your networking game is to go back to old connections first. According to a study published in Organization Science, reconnecting with old friends can be quite useful:
The study asked Executive MBA students to consult with dormant contacts about an important work project.
…reconnecting previously strong ties led to all of the four benefits that are usually associated with either weak ties (efficiency and novelty) or strong ties (trust and shared perspective). These findings suggest that dormant relationships – often overlooked or underutilized – can be a valuable source of knowledge and social capital.
So log in to Facebook or LinkedIn, in the name of science (and building your network) and get chatting with some long-forgotten contacts.
Be helpful
Adam Rifkin, CEO of Pandawhale, and "the best networker in Silicon Valley," according to Fortune Magazine, says when it comes to networking, "It is better to give than to receive."
He suggests focusing on helping others as a strategy for building your network:
Look for opportunities to do something for the other person, such as sharing knowledge or offering an introduction to someone that person might not know but would be interested in knowing.
Most importantly, Rifkin says, don't help others with the expectation of getting something in return. Instead, "show a genuine interest in something you and the other person have in common."
Rifkin suggests prioritising the people you most want to be influenced by, and always keeping an eye out for anything you can share with them that might be useful.
…look for special opportunities to reconnect with them regularly — not just birthdays and anniversaries but whenever you learn a piece of information, find a job listing, or make a connection that could be relevant to them.
Sharing an introduction or some information with a contact, Rifkin says, "is a great way to demonstrate that you're looking out for the other person." Since we have a tendency to want to reciprocate, Rifkin says this works in your favour in the future:
…the more you show you're looking out for someone, the more likely that person will begin to keep you in mind as well.
Sunny Bates, an expert in human network development, agrees that generosity is the key to networking:
If you engage with people in the spirit of generosity, as opposed to tit for tat … you'll go so much farther.
Not only is this process more efficient, says Bates, it's actually more fun, too. If you focus on helping others, she says, "the process can become joyful rather than an onerous task."
Be patient and follow up
Finally, Adam Rifkin says we tend to expect deep connections to form immediately.
Most people try to escalate a relationship too quickly. Trust is built slowly, over time.
There are no shortcuts, says Rifkin, so don't try to push a relationship to progress faster than what's natural.
Good relationships are built little by little.
Because the process is a long one, Rifkin says following up is essential. Keep in mind, though, that the other person's inbox may already be overflowing. Rifkin says it's okay to email again if you don't hear back the first time, because "every interaction contributes to a deeper relationship, even when there isn't always a response."
---
Whether you're planning on attending more events or simply building your network from home, keep these tips in mind:
Be interested in others.
Help others without expecting anything in return.
Be open to starting with small talk and letting the relationship progress slowly.
Look after yourself. Take breaks when you need to.
More than anything, try to enjoy the company, friendship, and advice of others. The more you build relationships based on enjoying being around others, the more you'll be able to expand your network without feeling like you're always in sales mode.
Belle Beth Cooper is an iOS developer, writer, and co-founder of Melbourne startup, Hello Code.