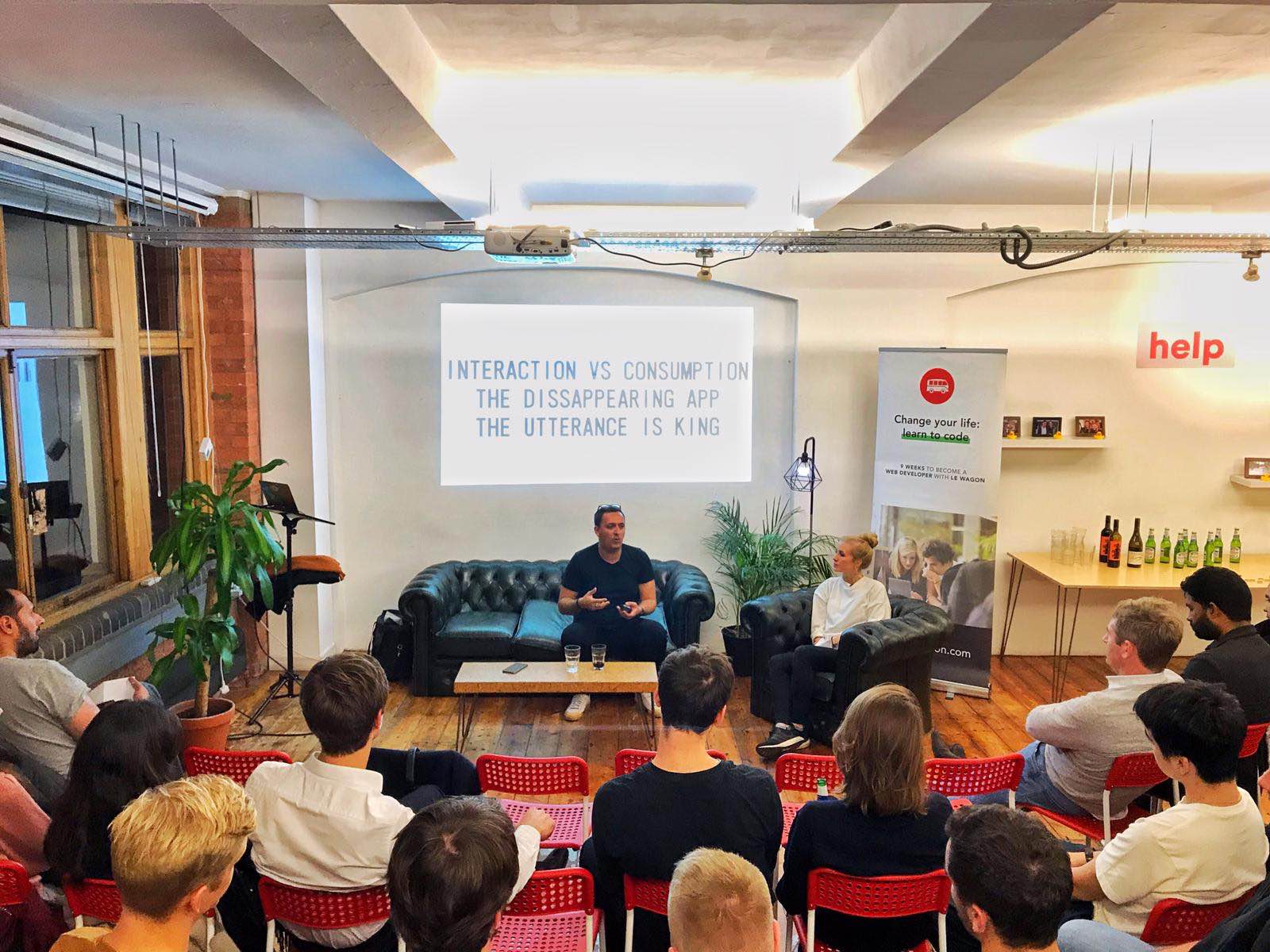 We spoke to Katherine Willis, UK Head of Marketing at Le Wagon, our bootcamp partner, to give you some insight on how you can kickstart your career in development at a startup.
Tell us a little bit about Le Wagon and what it is you do…
At Le Wagon London, we're helping individuals and businesses thrive in the modern, digital world. We offer fast-paced bootcamps for people to gain coding skills, as well as bespoke training programs for corporates looking to fuel change and innovation in their company culture and upskill their talent.
Becoming 'digitally literate' is more important than ever in the current working world. Even non-technical roles require us to use mobile phones, computers and the Internet on a daily basis and many of us don't understand how they work, relying on engineers to solve problems for us, our companies, and our startups.
However, we start seeing big corporations offering "digital transformation training" to attract and retain top talent, these companies want to upskill their workforce in order to adapt to the digital world, but also to make sure they retain their employees by offering them the chance to grow & keep on learning?.
The number of individuals taking the plunge on bootcamps and learning hard-skills for themselves is also increasing, and the jobs are there for them at the end! According to Stack Overflow, the number of software developers in Europe was standing at 4,7 million in 2016, which by 2018 had increased to 5,5 million – with numbers looking to grow at the same pace, if not faster in coming years! Kevin Troy, Director of Stack Overflow Insights said: "The fact that we have so many developers in Europe is testament to two things — software really is eating the world, and Europe is a hub for exciting technological innovation." Bootcamps like Le Wagon exist to help people transition careers efficiently.
What are the benefits of a bootcamp over other avenues to become a developer? What other options are available?
Bootcamps are intensive & immersive environments that help people change their lives. The in-person, highly-structured nature of Le Wagon bootcamps, where students are always surrounded with Teachers and Teaching Assistants, allows them to progress through a steep learning curve successfully and without the same struggles that online courses bring (a lot of learning to code involves trial & error and spending time bug-fixing – you can get stuck on problems for a long time which can be frustrating and stops people learning on their own).
Bootcamps and also designed for creative people, with tried & tested pedagogies that allow people who identify themselves as "non-coding types" to flex their creative muscles and build apps that can be used straight away upon graduation. The output of bootcamps is rewarding and functional – e.g. if you wanted to launch a startup, you'll have an MVP by the end of 9 weeks (or 24 weeks, if you're learning part-time). If you wanted a job, you'll be a junior web developer or engineer with a collaborative growth mindset desired at many startups & embedded in startup culture.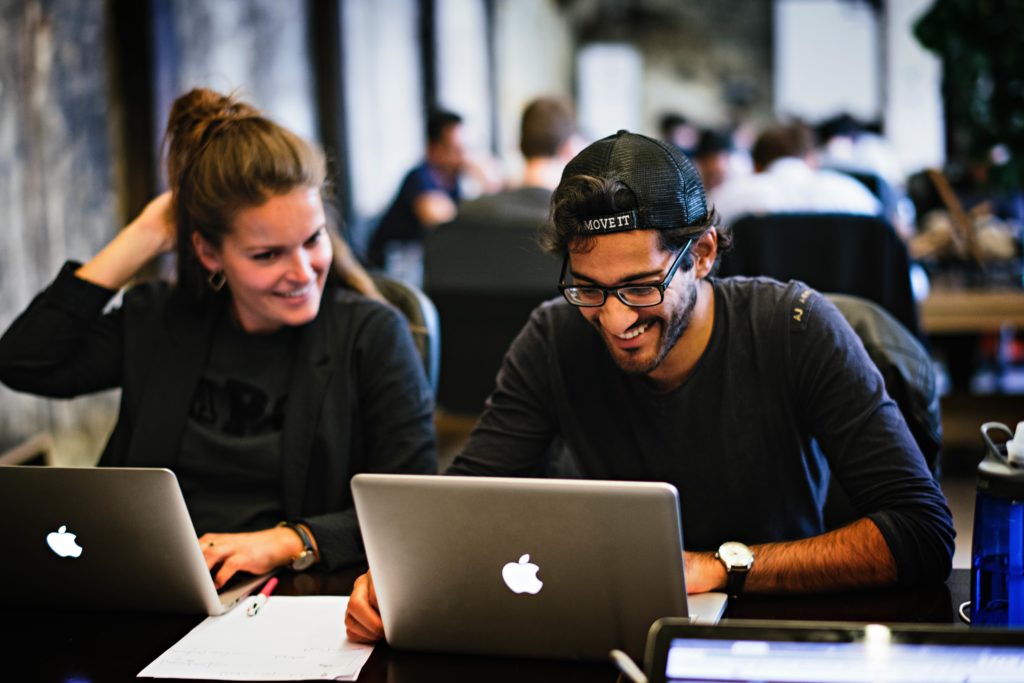 What makes Le Wagon different from other coding bootcamps?
Le Wagon is more than just education. It's a very large, social, global network – frequently likened to a family. Entrepreneurs can navigate the global community of 6,000+ likeminded people from all different walks of life. The contacts you make and the fun you have are next to none! Our alumni say it better than anyone else:
"The online learning platform Kitt – created by the staff – and the active Slack community of past alumni are an invaluable resource which I constantly reference even after finishing the programme. Coding is pretty much a key life-skill these days which Le Wagon has helped me achieve. I would 100% recommend." Inanna Craig-Morse (full-time graduate)
"The teaching staff are exceptional: highly professional, incredibly competent and always on hand to help." Agota Kocsis (part-time graduate)
How does your application process work and what do you look for in students?
The application process starts off with an online application via the website, which is followed by an in-person or online interview with our London admissions team.
Successful candidates do the Ruby track on Codecademy and then we make a final decision. Once on-boarded (signed & paid for) successful candidates get access to Le Wagon PrepWork to help them get up to speed for the bootcamp start day.
What we look for: motivation! Candidates generally come from non-technical backgrounds and don't have any idea about coding. The only pre-requisite is to be eager to learn!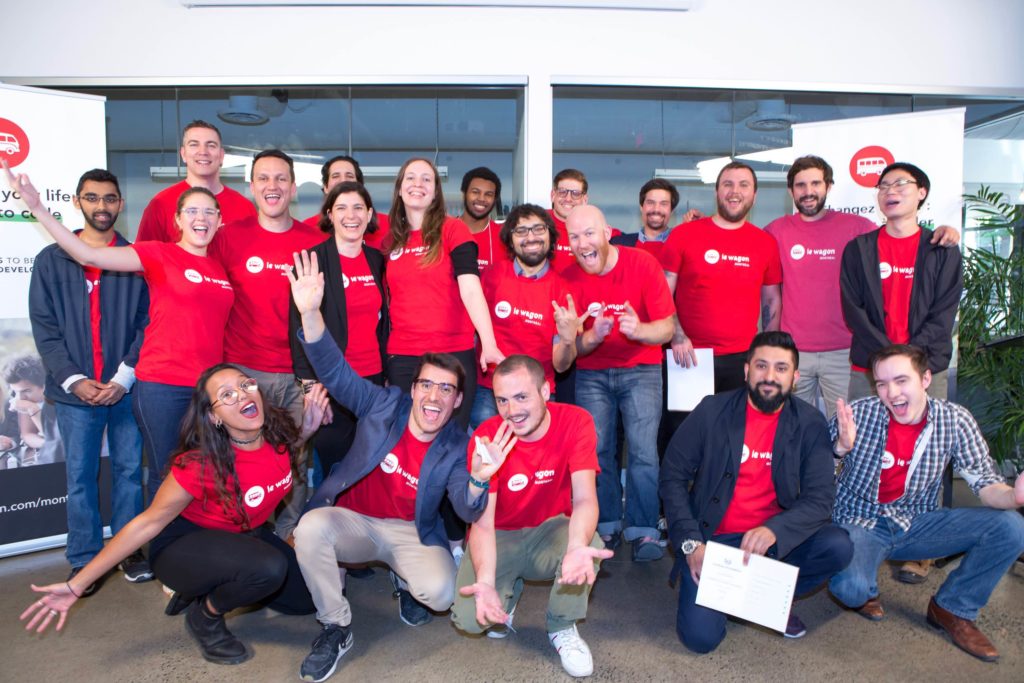 How do you help your students to find work after they have completed the bootcamp?
We have implemented lots of awesome initiatives and built a strong hiring network to help you get your dream job in tech right after the bootcamp.
Among other things, we organize:
Le Wagon job fair bringing together all our hiring partners (corporates, start-ups, recruitment agencies). We made a quick video of our last careers event, so you can get a feel for it. 😍
A hiring newsletter that goes to our partners, featuring our job-hunting grads.
1:1 interviews with companies and organizations looking for tech talent.
Events giving you the chance to meet the community of our educational partners (Google Campus, TechHub, etc.) and discover the London tech scene.
Exclusive events to help you successfully crack your interviews by strengthening your applications (LinkedIn, CV workshops, CV 1:1 mentoring, product workshops).
Access to online tools hosted on our learning platform, including hands-on tech test training.
Informal alumni discussion panels to give tips on future career plans!
We also have a dedicated jobs board on Slack, and we track the career success of all our students in order to connect grads with other alumni who might be able to intro them to their dream company.
Any tips on how to impress a potential employer?
Yes! Most of our hiring partners look for people who are collaborative, logical and creative at the same time. Also, stressing that Le Wagon teaches pair-programming, pitching and UI/UX can also help show that you can quickly fit into any product or tech team.
Here are some tips from our hiring partners on being awesome candidates:
"The best devs understand the bigger picture of what they are trying to build and can problem solve and offer solutions that will help the business achieve its goals." Jane Abbott, PCR Digital (hiring partner)
"When we hire people, we are looking for intelligent problem solvers that are motivated to grow and learn." Ben O'Mahony – Cytora (hiring partner)
Land your next developer role now