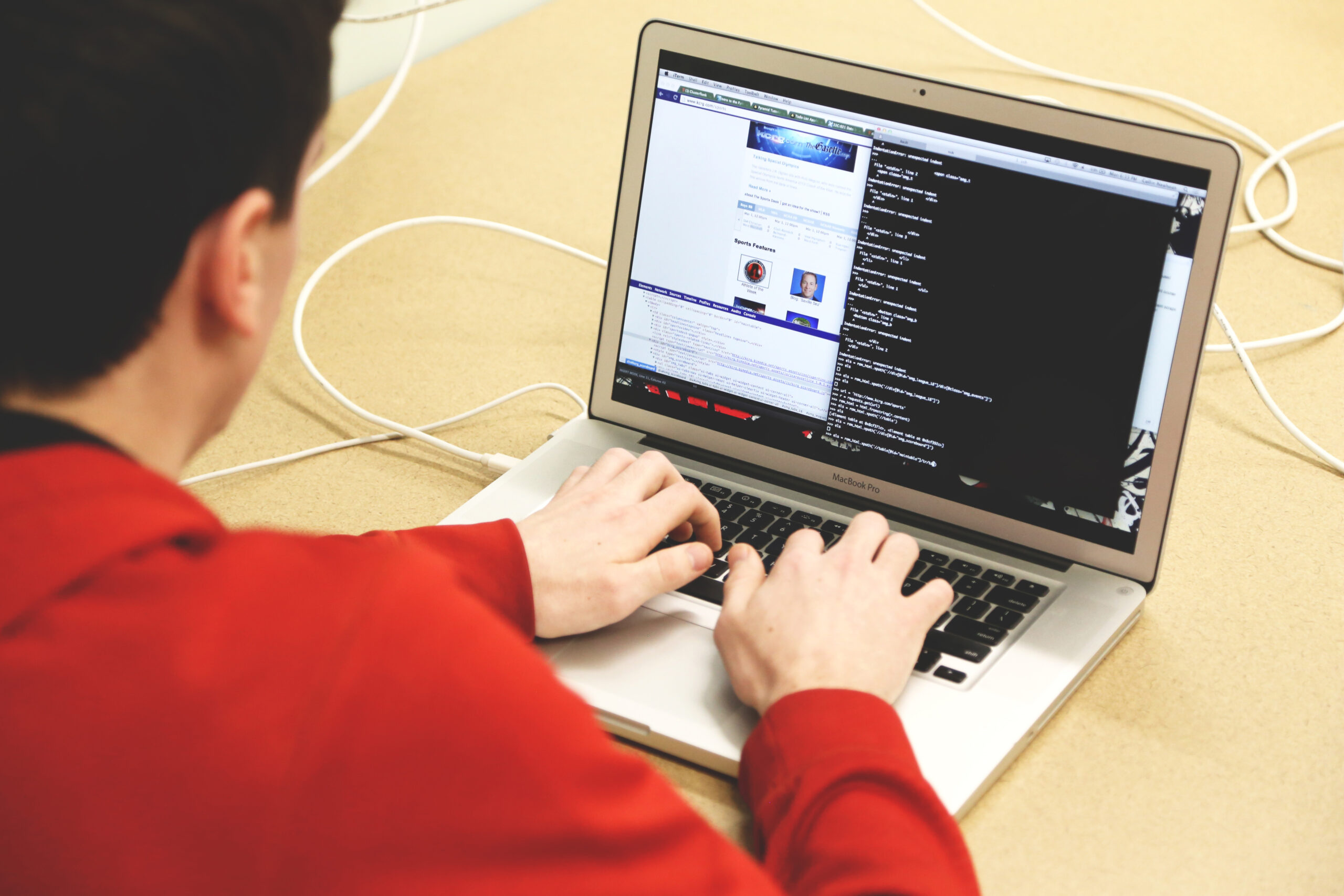 Google AdSense. Gmail. Uber. Instagram.
Not only are these some of today's most successful products, but they all have another thing in common: they each started as somebody's side project.
If you work in a creative field, no doubt you're already familiar with the idea of side projects. Who among us can create new work all day long in our day jobs and then resist the urge to create something of our own on nights and weekends?
According to Wikipedia, here's where the definition of a side project came from:
In popular music, a side project is a project undertaken by one or more people already known for their involvement in another band. It can also be an artist or a band temporarily switching to a different style.
These days, side project is a common term among entrepreneurs and startup employees.
Side projects have even been touted as the new resume. After all, what better way to figure out if a potential hire is a good fit for your company than by seeing examples of their work?
Side projects are much more than simply hobbies, they are indicators of what you are capable of building. — Herbert Lui
If your work in your day job is under wraps, you're between jobs, or you really want to move into a different role or specialty, side projects are the perfect way to show off your skills to future employers and clients.
Side projects also have a role for those of us who are happily employed, and planning to stay that way. Side projects give you an opportunity to improve your skills by challenging yourself to try new things, improve your creativity by giving you the freedom you need to experiment, and even adding to your skill set by moving laterally in your field.
Whether you're looking to pad out your resume or just want to take on a new challenge, a side project is the perfect path forward.
How to design the perfect side project
For personal side projects, the co-founders of Hiut Denim Co., who sold their first side project to clothing company Timberland, suggest the following three rules:
They don't have to provide you with a living.

They don't have a deadline.

This is a Labour of Love… So when you spend time on it, it is because you really want to.
That side project that Timberland picked up took six years to become the bread winner for its co-founders. During that time they stuck by these three rules to ensure they were free to take risks, experiment, and keep working without the pressure of paying their bills (they both kept their day jobs to get that done).
Side projects are also becoming a popular approach for companies looking to improve their marketing. Designer and developer marketplace Crew started Unsplash, a site that gives away high-quality, royalty-free photos. This side project was more of an afterthought, when the Crew team had some leftover images after a photo shoot for their website.
At a time when Crew was running out of money and close to shutting down, Unsplash took off, and drew enough new interest in Crew that CEO Mikael Cho credits Unsplash with saving his startup.
Since then the Crew team has put time and resources into more side projects, including Launch This Year, a collection of weekly lessons on how to build a business, and Moodboard, a website that allows you to share your website design ideas without an account.
Cho's advice for designing a side project is start small, and keep it small.
A side project should be small enough in scope that you can put it together quickly, says Cho:
Solve a problem in a much simpler way than anyone else. Reduce features to the minimum. Don't worry about accounts. Don't even worry about code if you don't have to. Unsplash was made without writing a line of code. Simple will be your edge.
And once you've decided your project has legs, Cho suggests avoiding the urge to make it more complicated. A project that requires minimal updates, says Cho, lets you focus on making the core of your project even better.
If you release a project and it doesn't resonate with your audience, leave it and move on to something else. Don't take more time trying to make it better. It's usually more efficient to try something different.
How to find the time and motivation to keep your side project going
Writer and entrepreneur Paul Jarvis used to be scared of starting side projects. He wanted to succeed in everything he did, and was scared of failing—even in something he was building "on the side."
He eventually overcame his fear by adjusting how he approached side projects entirely: he started to think of them as experiments.
Side projects can be scary. There's more of us in them so they hit closer to home. — Paul Jarvis
As Jarvis says, "Experiments don't 'fail'—they simply prove or disprove a hypothesis."
His first experiment was to try writing a book:
For example, despite my day job as a designer I had the hypothesis that I could also write an e-book. I then simply started writing. I didn't focus on the outcome, how the book would be received or what others would think of it.
This reframing approach has helped Jarvis create many side projects over the years. Some succeeded, while others were flops. But thinking of each one as an experiment helped Jarvis keep up his motivation to try new things.
By framing the side projects I've done as experiments, I've had both the confidence to pursue them and the ability to judge them less harshly when they didn't work.
Jarvis has a few points of advice for anyone looking to start a side project as an experiment:
Focus on the task at hand, not the end result. Focus on what you're doing right now can help you let go of any concerns about how successful the finished product will be.
Don't create your experiment and judge it at the same time. Again, worrying about how good the final product will be, or what other people will think of it can sap your creative juices. Making creative time just about the work can help you let go of your concerns until the project is complete.
Break the experiment down into the smallest tasks possible. The smaller each chunk of work is, the easier it is to focus on the task at hand, rather than thinking about the bigger picture.
Don't repeat yourself. Each experiment you do needs to be different than the last, says Jarvis:
There's no point doing the same experiment over and over, hoping for something different to happen. If you want a different outcome, you have to change your experiment up a little—refocus for a new audience, try a different medium, or try experimenting with a new idea completely.
So you've got the motivation covered, but how can you find the time to keep at it? If you're juggling work, family, and other personal commitments, it can be nigh impossible to figure out where a side project fits in.
According to Rachel Andrew, founder of edgeofmyseat.com and author of The Profitable Side Project Handbook, "We find the time for those things we place importance on."
If you really want your side project to work, you have to make it a priority.
Andrew suggests giving your side project the same priority as your other work. This way, even if you can't spend as much time on it as you do on paid work, you'll always be moving it forward a little.
Andrew also suggests planning time every week to work on your project—preferably a regular time slot. "Plan in advance the tasks you will tackle during this time in order to make best use of it," she says.
For web entrepreneur David Elbe, the best way to move his side projects forward has been to build a regular habit of working on them:
Building on your side project should be a habit, just like going to the gym and sleeping at night. No thinking: Should I work on my side project today? – just create a habit and stick to it.
Elbe also learned the hard way that working on more than one side project at a time usually ends in failure. "When I fail," he says, "I fail because I don't focus on one project only."
Think of your side project as a love affair – you should never start the next until you are ready with your current one.
One final tip from front-end web developer Alex Perry is to make sure you plan what you'll work on ahead of time.
Perry gets up an hour earlier on work days to ensure he has time to work on his side projects before leaving the house (though he stresses that he also goes to bed earlier to ensure he gets plenty of sleep). Perry says this is "probably one of my most productive hours of the day."
Each night before bed, Perry plans what he'll do during his side project hour. This makes him more productive, because he doesn't waste time planning when he could be working.
I will almost always go to bed the night before knowing exactly what I'll be working on the next morning, otherwise I will still be staring at the screen not knowing what to do.
---
Whether you're looking for a new job, hoping to switch careers entirely, or just trying to keep your skills up-to-date, a side project can be a great way to challenge yourself.
Side projects are passion projects. They're borne out of a personal need to solve a problem, or a personal desire to experiment with something new.
This makes them more enjoyable to work on, but also more scary to share with the world.
Remember to start small, and treat your side projects as experiments. Leave the worries about how your product will perform until your project is done.
For now, just focus on the work.
Belle Beth Cooper is an iOS developer, writer, and co-founder of Melbourne startup, Hello Code.