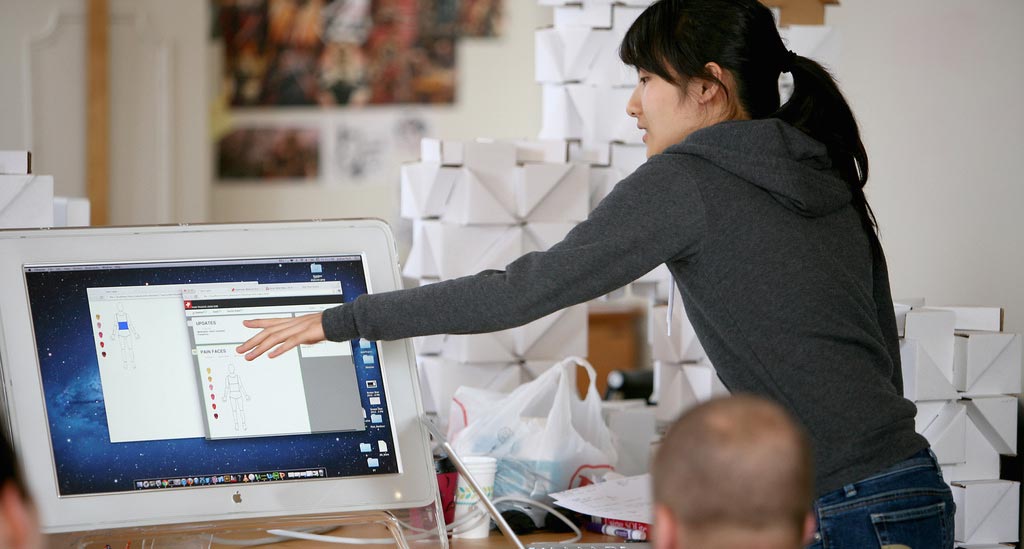 Have you ever considered doing an internship in a tech startup? If not, maybe you should. To tell you why, we asked a recent Media and Comms graduate currently studying a Masters in Marketing at New York University a few questions about her job. Agata works as an SEM (Search Engine Marketing) intern at ZocDoc, a web service for scheduling appointments with doctors which secured a $50M investment in August last year.
How did you come about working for ZocDoc?
A good friend of mine works as a software developer at ZocDoc, and he's been literally raving about how amazing it is. I decided to check it out and saw they are looking for interns. After a series of interviews with pretty much everyone on the team I got an offer.
What do you do there as an intern?
One of the best things about being an intern at ZocDoc is that you're an important part of the team, so no one will even think about asking you to go get coffee for them. You start out by learning the basics about the company, and then you implement and expand that knowledge in entry-level projects related to the field you're in. Personally, as a part of the marketing department, I am responsible for working with our developers and other members of the team to introduce integrated campaigns across a variety of platforms (social, search, mobile, etc.).
Using three words, could you describe the experience that you are gaining?
Intense, extremely informative, inspiring
What do you love most about working for a startup?
The atmosphere and the people. Every day I go to the office I realize that the people I work with are one of the smartest ones I've ever met – you learn something new from every conversation. And what's even better, they are one of the most fun ones too! We work extremely hard, but there is always time for a quick ping-pong break or pulling a prank on someone in the office. There is ton of things ZocDoc does to make sure you love being a part of the family, and I'm sure all startups do.
Would you recommend working for a tech startup to students or recent grads?
Yes, yes, and yes! Startups are the only place where you will get a ton of exposure, regardless of how little experience you have. That's because at a startup, how well you do depends solely on how good you are. If you're willing to learn (and I'm assuming you do since you're a student or a recent grad), there is no better place to be than a startup!
photo credit: juhansonin