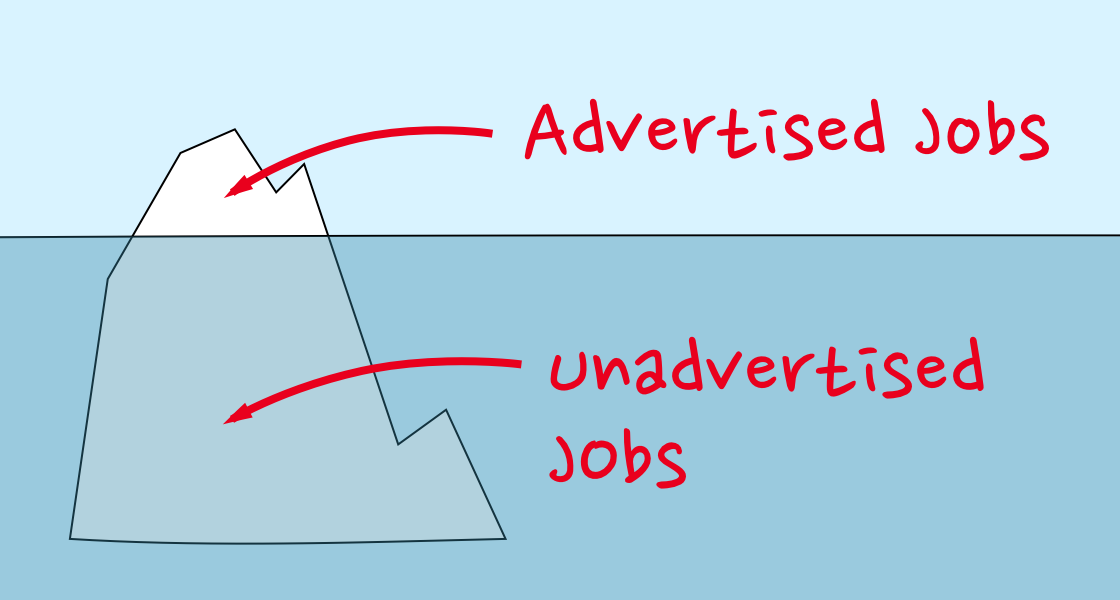 Wouldn't it be great if you were the only applicant for a job, or at least one of just a few? That would make your chances of actually getting the job increase. One way to engineer that situation is to find and apply to jobs before they are advertised. There are lots of them (see iceberg) and here are five ways to tap this hidden startup job market:
1. Grow your network at industry conferences & events
Get out there and network! You're not going to find awesome hidden jobs at home. At the first conference I went to in Berlin, one girl managed to come away with five different internship offers. My friends and I also landed unadvertised full time jobs right out of uni. By being at the conference in the first place you have already demonstrated a level of passion and interest above the norm and meeting people in person lets you cut through a lot of stages of the normal job application process.
Conference tickets can be expensive but many will accept volunteer helpers if you email and offer your services. Alternatively look up the free industry events going on near you.
2. Mine your existing network
Go over a list of your contacts. People you've met in meetings, online, at university or past events. Send a short (but still personal) email to as many of them as possible saying you are looking for a new job and you'd love to know about any opportunities at their organisation.
3. Follow launches of new companies
BetaList and Product Hunt provide a stream of companies coming out of their beta phase and launching. The majority of the companies on these sites are relatively new – this means there is a unique opportunity to connect directly with founders. Companies in the early stages don't have the process in place to train inexperienced employees – show that you learn quickly, have experience and can deliver tangible results.
4. Apply to the companies you like that are advertising other roles
If a company is hiring in one area there is a good chance they are growing across the board. Startups career pages are often out of date so it's worth applying anyway and demonstrating why they need to employ you even if they didn't already know it!
5. Follow your interest
Direct speculative applications by targeting companies that you are interested in. This lets you tell a much more convincing narrative of why you want to work there. These might be:
Products you've used personally or at work
Companies whose blogs or social media accounts you follow and love
Companies connected to your past experience or degree
Ideas you think are awesome
It doesn't have to be challenging to tap the hidden job market. Be creative, think outside the box, and you'll land a job in no time without filling out hundreds of standard job applications along with hundreds of others.