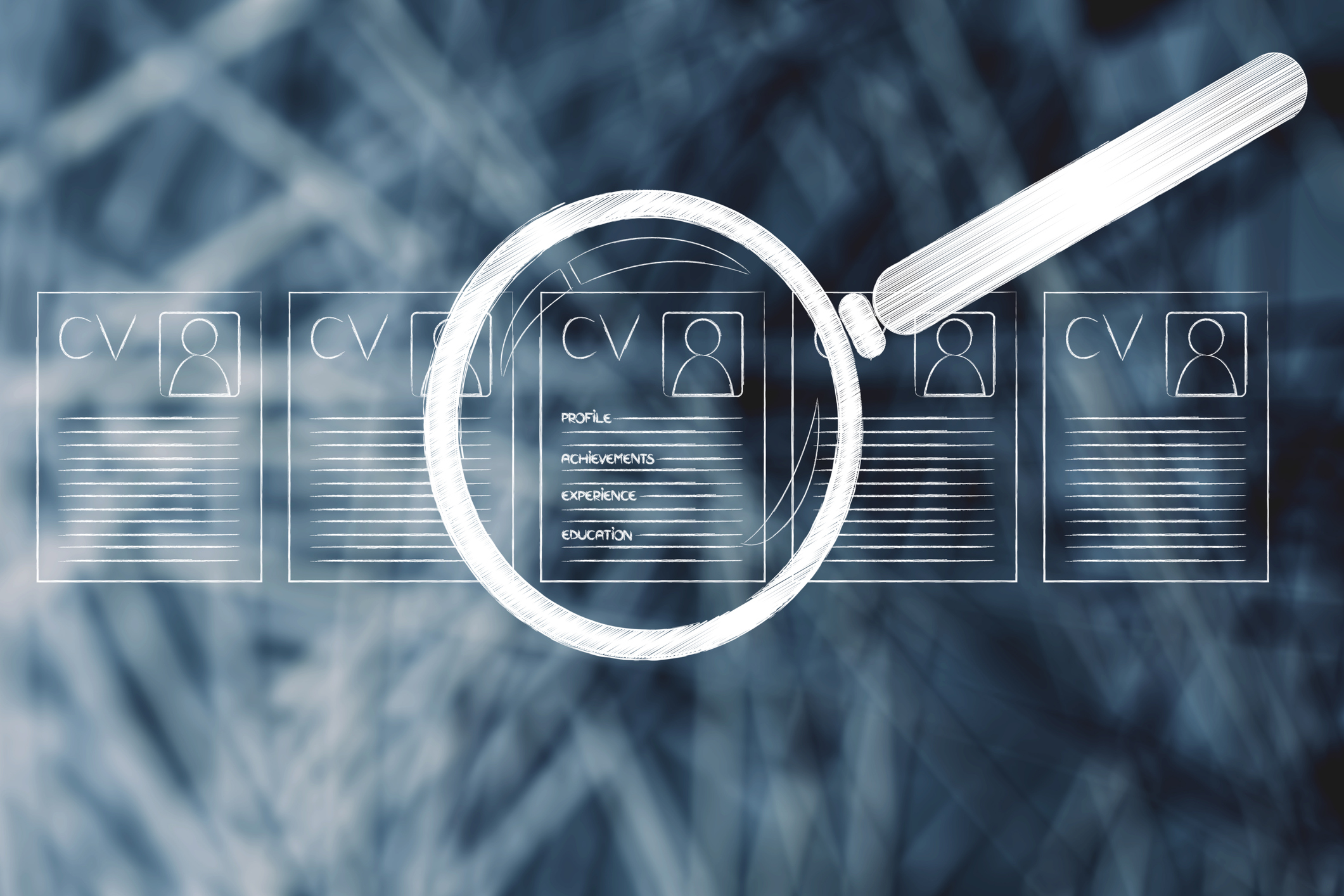 After years of hard work, you've finally graduated – and now you're looking to find your first role in an exciting startup!
But with thousands of other recent graduates on the job market, competition can be tough.
What's more, startups often receive a large number of applications. Time-limited recruiters may only give a few seconds (around seven, to be precise) to each CV, so yours needs to grab their attention right away.
But writing a standout CV is no mean feat. In this five-step guide, we'll discuss in detail how you can create a winning startup graduate CV which leaves recruiters keen to interview you.
1. Perfect your personal statement
Your contact details should be the first thing on your CV. Immediately after this, comes your personal statement.

This is arguably the most important section of a graduate CV. If you get it right, you'll have hooked the recruiter's attention on your application. Get it wrong, and they might not bother reading the rest of your CV.
It should be short, sweet and punchy – no more than 200 words – and outline your key skills, qualifications, experience and achievements. You can also use it put forward why you'd relish the opportunity to work for the specific startup you're applying for.
Kim Aviv, Founder & CEO at Pathfinder, a platform which helps graduates get jobs, gives her insight on how to ensure your startup CV stands out in the crowded graduate market: "I would be impressed if the candidate took the opportunity to speak about their passion for the employer."
"I'd go so far as saying that offering a critique of a particular element would be very good. Say a candidate questioned why we don't use a channel of marketing – this will show me that this person can and has thought about the company and will bring value as a team member.
Ultimately, you should think of this as your personal sales pitch. It's your one chance to introduce yourself and entice the recruiter or employer to commit the time to reading your full CV.
"It has to represent the candidate and his/her personality rather than just sound generic."
2. List your key skills and achievements
In this next section, you'll create a bullet pointed list of your key skills and achievements.
"Skills are critical," Kim adds. "Startups don't have much time for training, so the more you bring to the table, the better."
This can include both soft and hard skills which are relevant to the role. However, you should be careful not to use too many cliché phrases like 'team player' or 'good communicator', as recruiters will have seen these a million times before.
The best way to make it easy for the recruiter to identify whether you're suited to the role, is tailoring your skills as closely to the requirements as you can. You can do this by using the job description to highlight all the keywords and skills which apply to you.
Tom Dolfi, Marketing Manager at Pathfinder, suggests that graduates should: "Break down the keywords found in the job post and match them with your skills, adding references to software, tools and examples where possible. This is to make the recruiter feel like your skills are genuine and not simply lifted from the job description."
This is a great tactic, as no matter how many applicants the role has, you'll immediately position yourself as the perfect match for the role.
3. Give more details about your education
Next up is your education section.

As a graduate, you might not have much tangible work experience, so you'll need to place more focus on your education throughout your CV. This is your chance to really go into detail about your university degree and all the fantastic skills you've picked up along the way.
You need to follow the traditional structure, starting with your most recent qualification – in this case, your degree. For each qualification, give the name of the educational establishment you attended, the subjects you studied and the grades you achieved.
You can also include any industry specific qualifications or additional courses you've taken and outline any relevant projects or modules you worked on as part of your degree.

As an example, think of yourself as a computer science graduate, who's applying for a website designer role at tech startup. What assignments or modules from your degree could you discuss in order to prove your suitability for the role?

Well, if you designed a website for a company as part of your final dissertation project, it'd make complete sense to discuss this assignment in detail. You could discuss the stages of the project, mention programmes and techniques used, include a link to your finished work and highlight any impressive feedback you gained from the client.
Startups are looking for graduates with drive and determination. So, whilst job searching, why not use your spare time to complete a relevant, vocational course which you can add to your CV? This will show bags of initiative.
4. Include any previous employment or work experience
As a recent graduate, you may or may not have any previous work experience. If you've had a relevant job before, then that's great! Simply outline the key responsibilities and achievements from this role.
If you've got no full-time experience to your name, the employment section can feel tricky. But fear not, as you can use this section to outline any voluntary work you've done, freelance work you've completed or placements you took as part of your degree.
Whatever it is that you choose to include, it's important to highlight skills gained which are relevant to the startup job you're applying for. If your previous experience was in a completely different industry, focus on the transferable skills you gained instead.
While you've likely held a fair few part-time jobs during your school years and studies, Kim believes it's best to air on the side of caution when choosing what to include on your CV: "It's off-putting if a candidate includes irrelevant experience — for example, a candidate for a data scientist role listing barista as their work experience. You don't want to waste the time of the employer/recruiter. Less is more sometimes."
5. Decide whether to include a hobbies section
The fifth step to writing a winning CV is optional. You can choose to include a hobbies and interests section if you wish, but it's best that you only do so if your hobbies are relevant to the role or industry in some way.
This could be past times such as learning to code, writing for a blog, managing a sports team or volunteering. We've already mentioned that startups are looking for candidates with real drive, so showcasing an extra-curricular side project or skill is bound to impress them.
But Kim says that you shouldn't go overboard: "I would recommend staying away from anything that sounds like it will take too much of your time and focus. Startups look for committed people that will be there whenever they are needed. If you built three other products that you're running on the side, you're part of a band, and you are also an avid mountain climber that goes off climbing four times a year, it may worry employers rather than impress them."
Are you ready to land your graduate startup role?
Competition for startup roles can be tough, especially as a recent graduate.
But by following the five simple steps above, you can begin putting together a winning CV which lands you the startup job you've been looking for.
Good luck with your job search!
Andrew Fennell is the founder of CV writing advice website StandOut CV – he is a former recruitment consultant and contributes careers advice to websites like Business Insider, The Guardian and FastCompany.