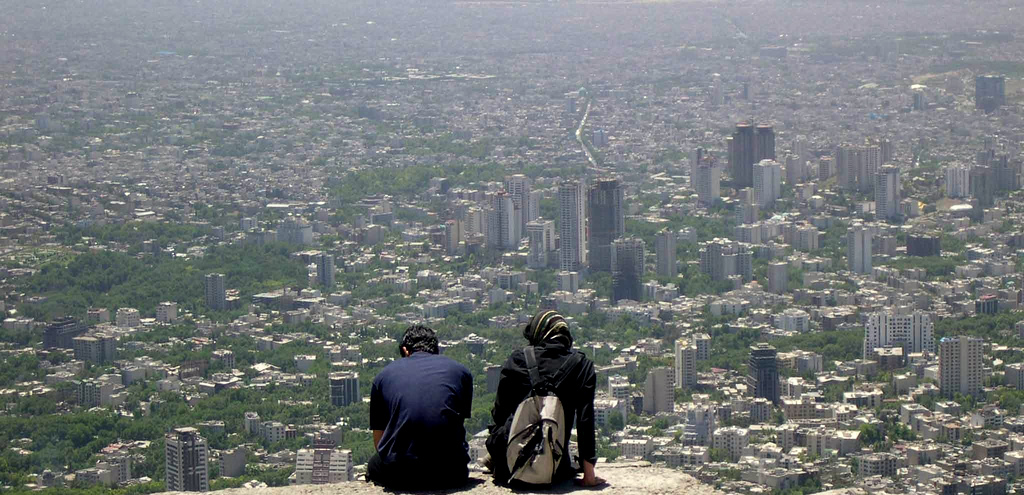 I had the great pleasure of seeing Rebecca Parsons speak this week about her career path and valuable lessons she's learned along the way to becoming chief technology officer of ThoughtWorks. Apart from the really cool fact that she's a woman CTO at a global IT consulting company, she's a huge inspiration in general for anyone looking to get involved in tech. If you haven't heard of ThoughtWorks, definitely take a look at their website. In short, they're a software company that thinks disruptively to deliver technology while seeking to revolutionise the IT industry and create positive social change.
Here are some of Rebecca's valuable life lessons (with some of my own thoughts thrown in):
Lesson 1: You don't need formal schooling to learn something.
These days there are thousands of opportunities to learn anything and everything you'd ever want to know. Don't think because you didn't study something in university you've missed your chance. For example, if you studied psychology and have taken an interest in user experience, explore online tutorials and try to connect with UX professionals at meetups. Who knows, maybe someone will even let you shadow them for a day.
Lesson 2: Trust your instincts and know when to move on.
Making decisions can be a huge challenge. This is when your instinct comes into play, and you need to learn to trust it. Did you start a job right out of uni and after two months you're absolutely hating it? Make sure you give it an honest chance, but if it truly makes you unhappy, believe your feelings about it and move on. There's no point wasting your time when there are endless possibilities out there.
Lesson 3: Move toward something, not just away from something.
If you do quit that job, make sure you have a plan for what you're going to do next. Although you quit to get away, you need a plan to move toward something new. Did you realise you hate sales and want to try digital marketing? Think about how you'll position yourself to potential employers or what skills you need to work on.
Lesson 4: Tell the truth – but be measured, respectful, and factual.
Having integrity is one of the most important values to have in your career (and life in general). Unfortunately, the older you get, the more you realise how many dishonest people are out there. Ever been in a situation where you've been told to lie about something by someone above you, or you see questionable business going on in your company in general? Although it may be the most difficult thing you'll have to do, speak up about it. Upper management could have no clue about what's going on, but they deserve to know. Make sure you present the issue using the facts, and be respectful and mature about it. Things will turn out right in the end.
Lesson 5: Look for opportunities and go after them.
This one seems obvious, but it's true. Carpe diem/seize the day – whatever motto helps motivate you, wake up each morning and live by it. You'll never get anywhere if you don't take opportunities that come your way. Which leads pretty smoothly into #6….
Lesson 6: Learn from your mistakes, don't dwell on them.
Not everything you go after is going to be the right decision, but I can guarantee you'll gain something from the experience. Learning from mistakes is just as valuable to your growth as making the right decision about something. Get out there and try as much as you can.
Lesson 7: Think carefully about advice from others.
People who know you (or think they know you) are always going to push their advice onto you. I'm sure you've experienced this countless times, with the most likely culprits being your parents, who feel the need to project themselves onto you. Maybe your dad always dreamed of being a software developer so he wants you to fulfil that. Take as much advice as you can, but think carefully about it. Tune into what your needs are, trust what you believe you want (lesson 3), and make your own decisions using the various advice you've been offered as a guide.
Lesson 8: Don't be afraid to clearly articulate what you want.
Maybe you're entirely aware of what's going on in your mind, but you cannot assume anyone else has a clue. You need to clearly articulate what it is you want, when you want it. This could mean you end up getting what you want, or it could not, but either way you know you tried. Don't leave yourself wondering "what if?".
Lesson 9: Decide what constitutes success and stick to it.
Everyone has a different opinion of what success means. For some, it's having a 6-figure salary by 35, for others it's owning your own business. Whatever it is, make sure what success means to you also aligns with what you're passionate about. If you aren't that passionate about money but can imagine being a founder of your very own startup, focus on what it will take to get you there. Try to make sure your employer (if it isn't yourself) has similar values.
Lesson 10: Once you've decided on something, don't look back.
Partially re-visiting lesson 6 on this one, don't dwell too much on what could have been. After uni, maybe you were left to choose between two paths – continuing on to do a PhD or pursuing that job you've always dreamed of. Spend one day imagining each possibility as if you've alreadt chosen it, and reflect on how that decision made you feel. Once you've decided which choice felt better, pursue it with everything you have. Stop thinking too much about what could have been – you'll never know how the other path will have turned out.
If you have interest in IT consulting, ThoughtWorks is always hiring, so take a look at their careers page.
photo credit: mohammadali via photopin cc